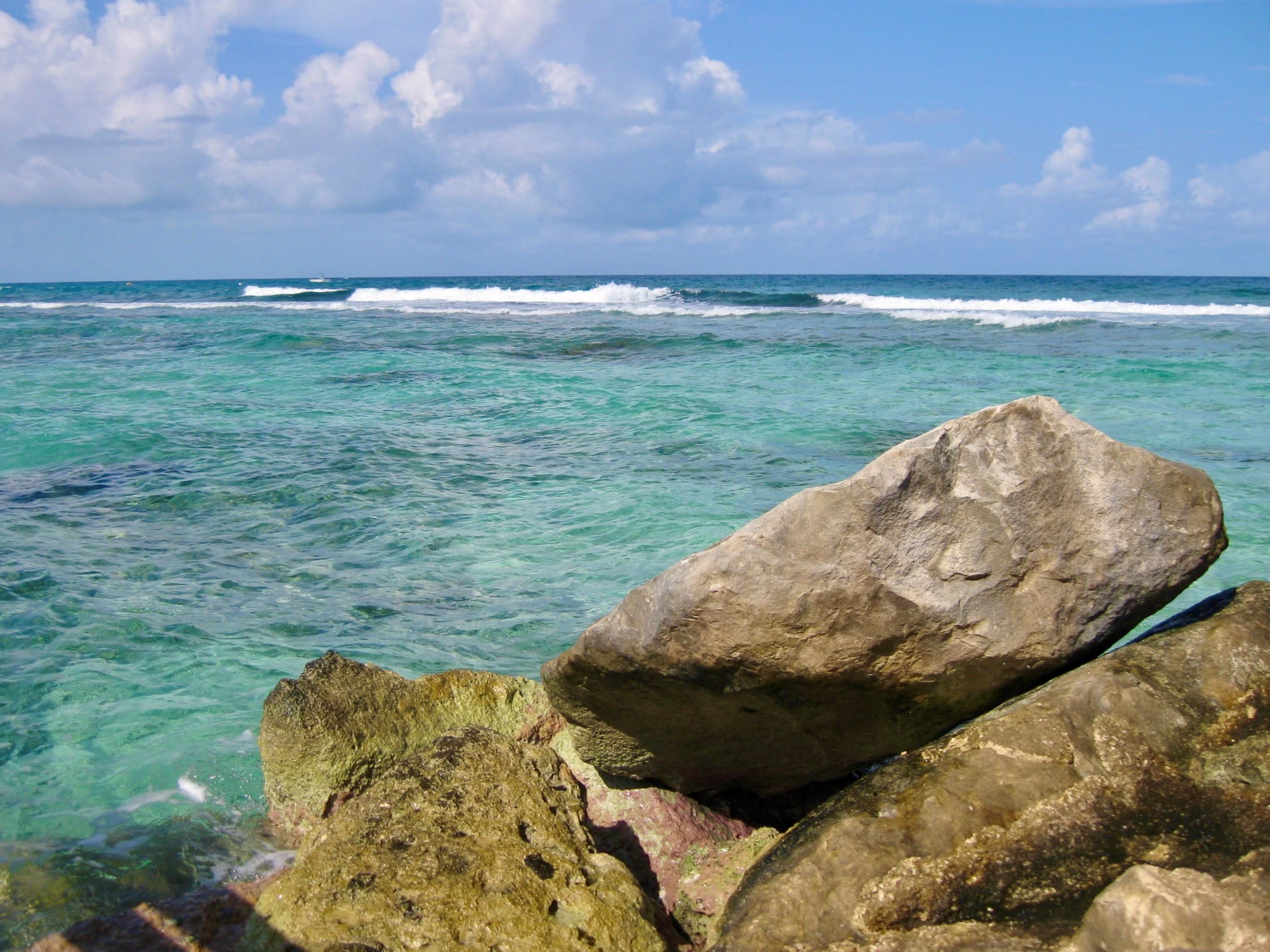 Mission: Know | Live | Love
Welcome to Fohl Youth Group where we are growing to 

know

 Jesus, 

live

 like Jesus and 

love

 like Jesus. We strive to provide middle and high school students with opportunities to grow in their faith through scripture, serving, fellowship and intentional, meaningful conversations.

Join us on youth nights for food, games, Biblical talks, small group discussions and of course, lots of fun.

Want to dig deeper into scripture? Join us for youth Bible study. 

All activities are posted below on the calendar. We'd love to see you there…and bring a friend too!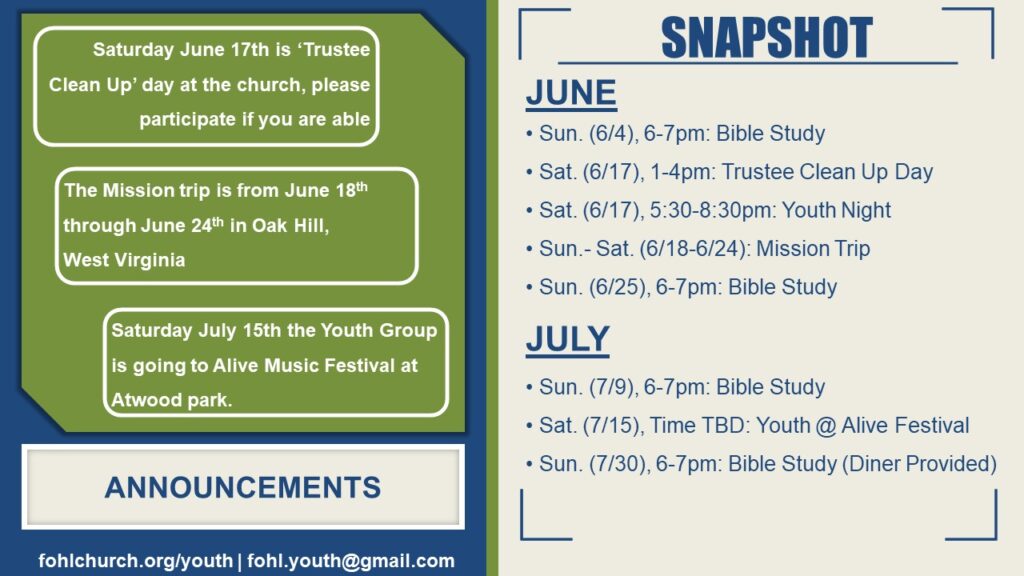 Current Youth Series
TITLE: Before I Go (A series about the important things Jesus said)
SERIES BOTTOM LINE: When Jesus invites us to do the impossible.
SESSION 1: Remembering reminds us of what Jesus has done,
is doing, and will continue to do.
SESSION 2: Unity begins with you.
SESSION 3: Consistently be real with God about how you feel.
SESSION 4: Because of Jesus, we can be close to God.
SESSION 5: God's grace is unfairly good.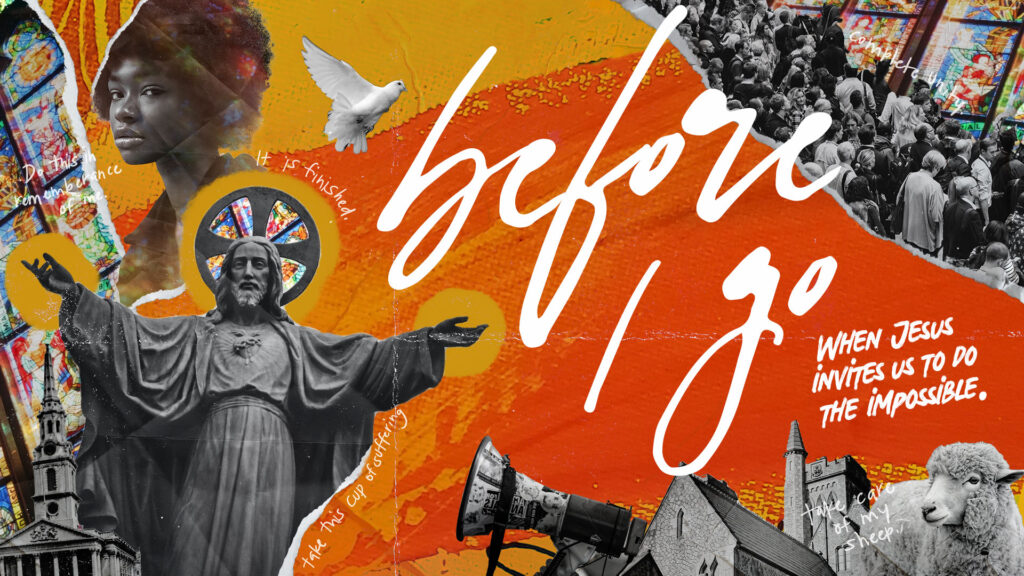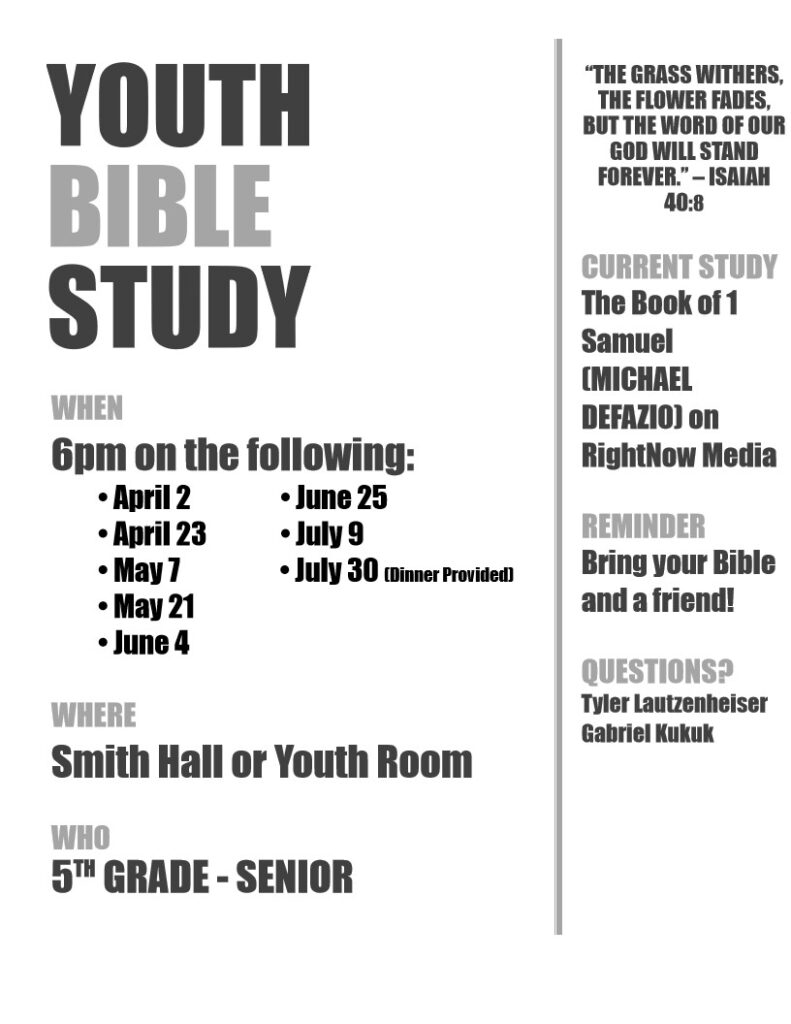 Current Bible Study
The Book of 1 SAMUEL
(MICHAEL DEFAZIO)
Join us as we walk you through the book of 1 Samuel. See God's people transition between the time of the judges and the time of the kings. Remember God's call to obey and his ability to bring good from pain.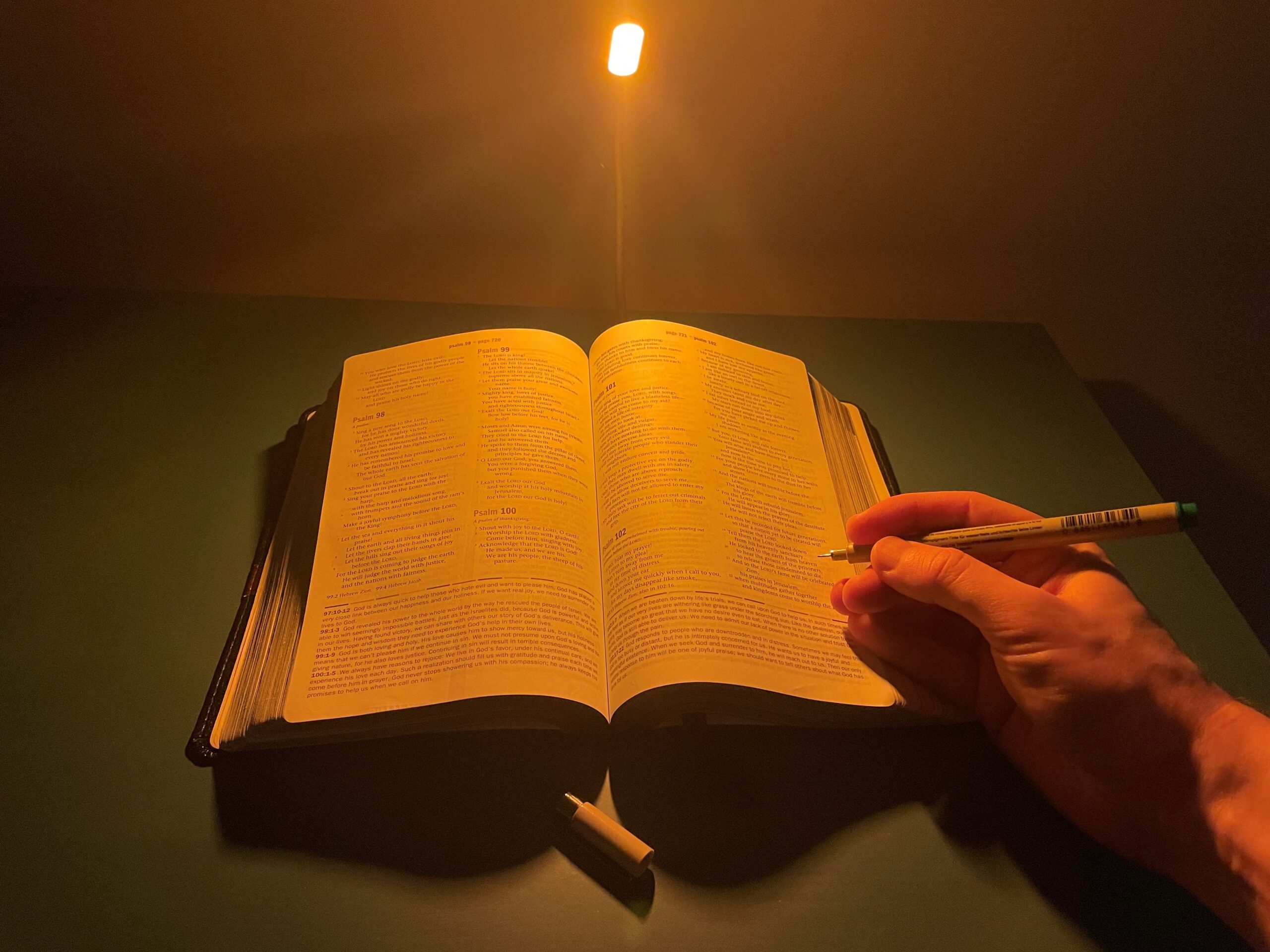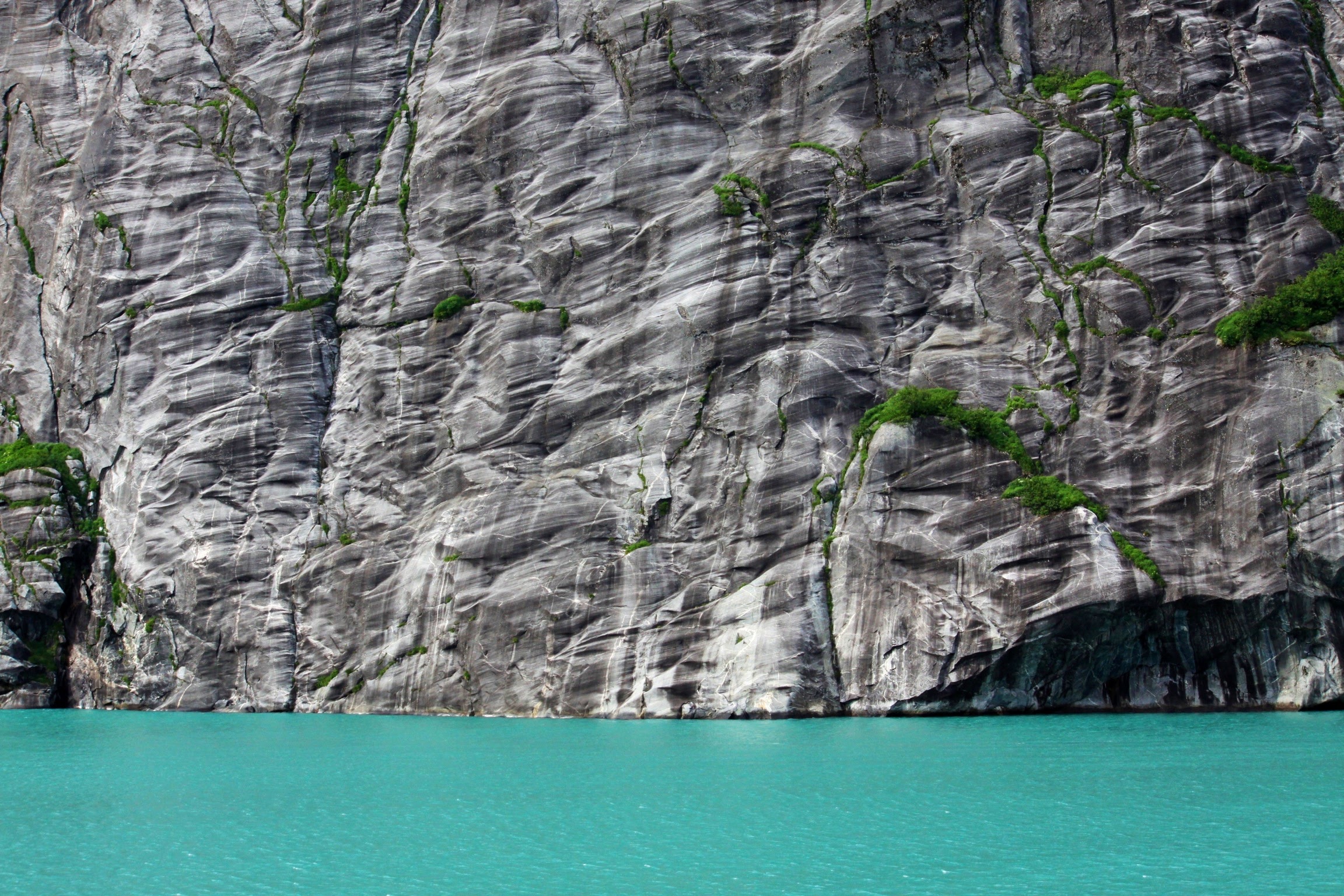 The Youth Staff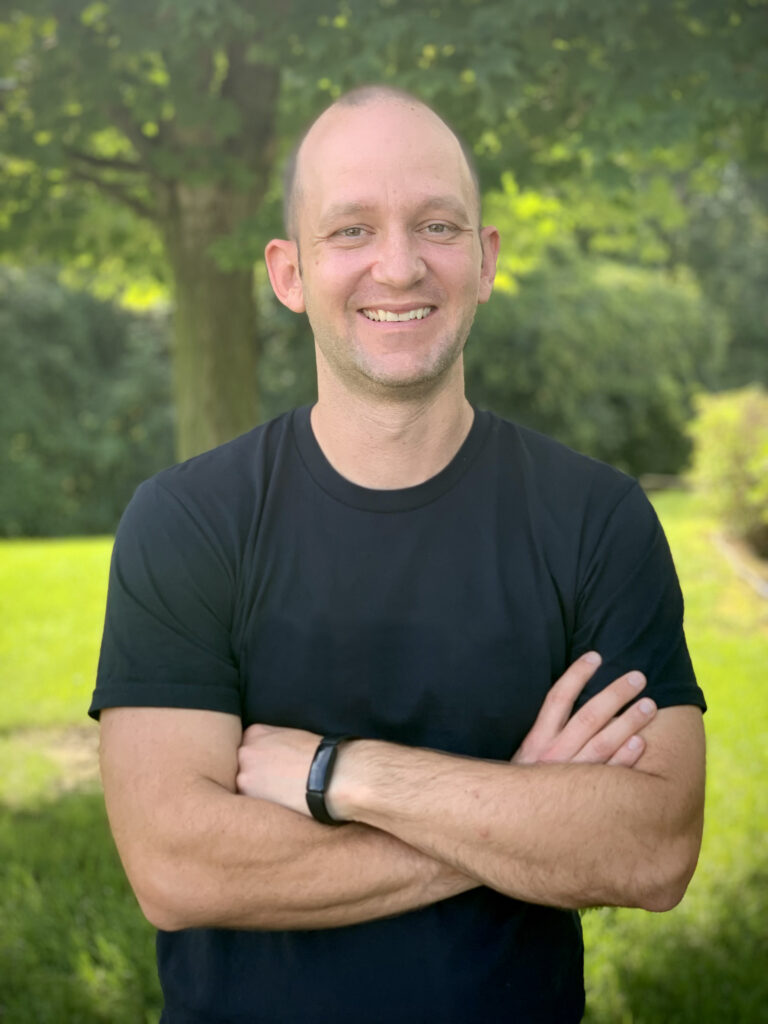 Youth Director
Gabriel (Gabe) Kukuk
Assistant Youth Director
Ashley Lynch

Contact Us